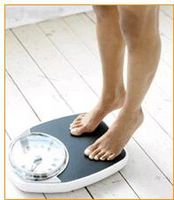 Well it's official, I'm on a diet! I guess I should really refer to it as a lifestyle change, but it still feels like a diet. Goodbye Pizza, adios Beef and Broccolli, hello whole grains fruits and vegetables--see, they even sound boring! :) It's fun though--eating foods that won't clog your arteries like a banana in a rusty tail pipe. It's empowering, walking along the supermarket perimeter with a shopping cart that looks like a Green Acres advertisement. You're instantly the envy of all your fellow shoppers--particularly the one's who couldn't leave that box of assorted donoughts behind.
"So disciplined," they say.
"So brave," they say.
If only they knew what my
stomach
was saying..."grrrg... Did I pass by those krispy kremes in aisle 6 or aisle 7?"