Shoes Clues
...
Who Would've thunk it?  The folks a Keds have brought us a new and improved skip, and this one is runway approved.
Keds Retro - $64 at zappos.com
Remember, a chunkier heel=more support.  A definite plus for us full figured gals.
Fedaka 2 by Nine West - $93 a zappos.com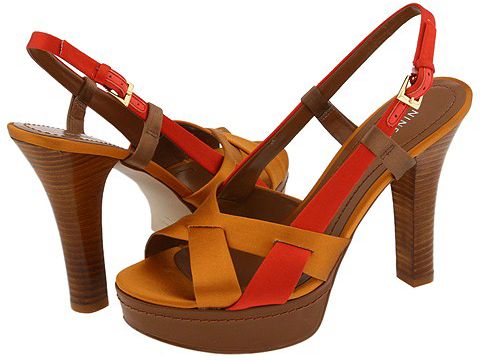 Kitten heels are back (thus the sound of collective sighs made by heels all around the world). These are cute and classic, and most importantly, cheap!
Kelsey Peep Toe Pump by Predictions - $12.99 at Payless.com